How To Choose A Hypnotherapist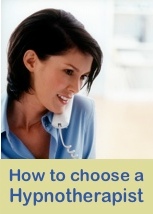 Many people call AAPH asking for referrals for hypnotherapists in their area, and we are happy to help. There's more to choosing the right hypnotherapist, though: you need to find one that is compatible and comfortable for you personally. A strong rapport, good respect and confidence in your hypnotherapist can be more important for effective results than specific methods or years of experience.
In this podcast, we explore the five qualifiers for a good hypnotherapist and the six questions to ask on the phone or in person to any hypnotherapist you are considering.